LAHORE (Web Desk) – Snapchat has introduced pairs of sunglasses that are equipped with video-recording camera enabling its users to keep their stories updated without much hassle.
---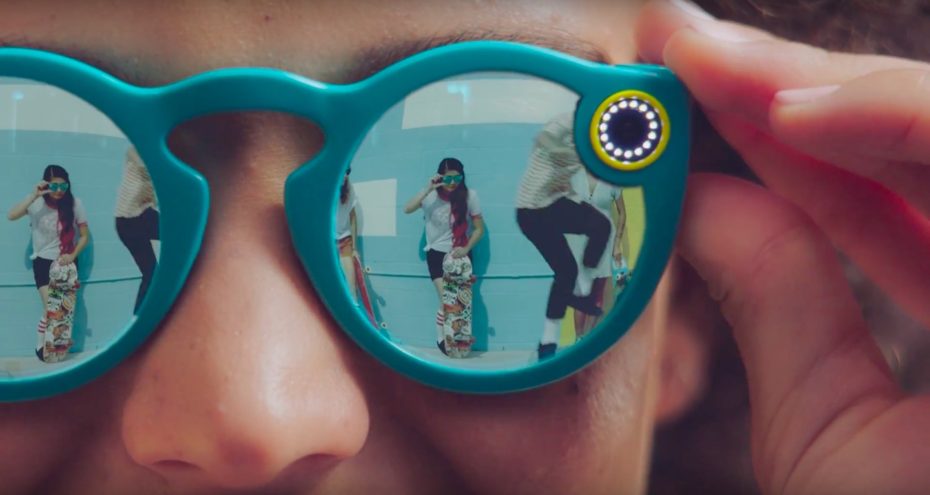 ---
The Los-Angeles based Snapchat announced that it had changed the company's name to Snap Inc. besides the breaking news about the spectacles. The development was seen as an informal announcement of expansion of the company that primarily was associated with a single app Snapchat, made around five years ago.
The glasses will reportedly cost around $129 and initially three colour combinations would be offered to the clients of Snapchat who are, according to an estimate at least 15 million more than those visiting Twitter every day.
The three colours of the Snapchat Spectacles that will be offered are coral, teal and black.
As reported by the tech and gadget magazines, the sunglasses will allow the Snapchat users to record ten seconds of videos with help of a switch next to the camera that boasts a circle of tiny LED lights around it.
Interestingly, 'Beme', an app developed earlier by a New York City-based filmmaker and popular YouTuber, Casey Neistat along with his partner Matt Hackett, offers its users to record short videos by holding their mobile phones against their chest and automatically posting those on the app once taken away.
Analysts have rated Snapchat Spectacles above Google Glasses claiming that these were more promising.
---
The story appeared on Roznama Dunya
Source
http://dunyanews.tv/index.php/en/Technology/354711-Snapchat-Spectacles-to-add-to-users-ease-techies/